There are quite a few geocaches near Benezette. Bring your GPS and have fun searching, while viewing the elk. Go to www.geocaching.com to learn all about this fun activity.

The Elk Country Visitors Center, located on Winslow Hill has just opened. It will be open from sunrise to sunset until the end of October. Inside displays will open at 7:30 a.m. The center is equipped with a fantastic sensory-surround theater which opens at 8 a.m. The center's interactive wildlife displays along with gift shop are a must see while visiting the Castle. There are also watching trails and viewing blinds where you can watch different species of wildlife in their natural habitat. Go to www.ExperienceElkCountry.com to visit Keystone Elk Country Alliance web site.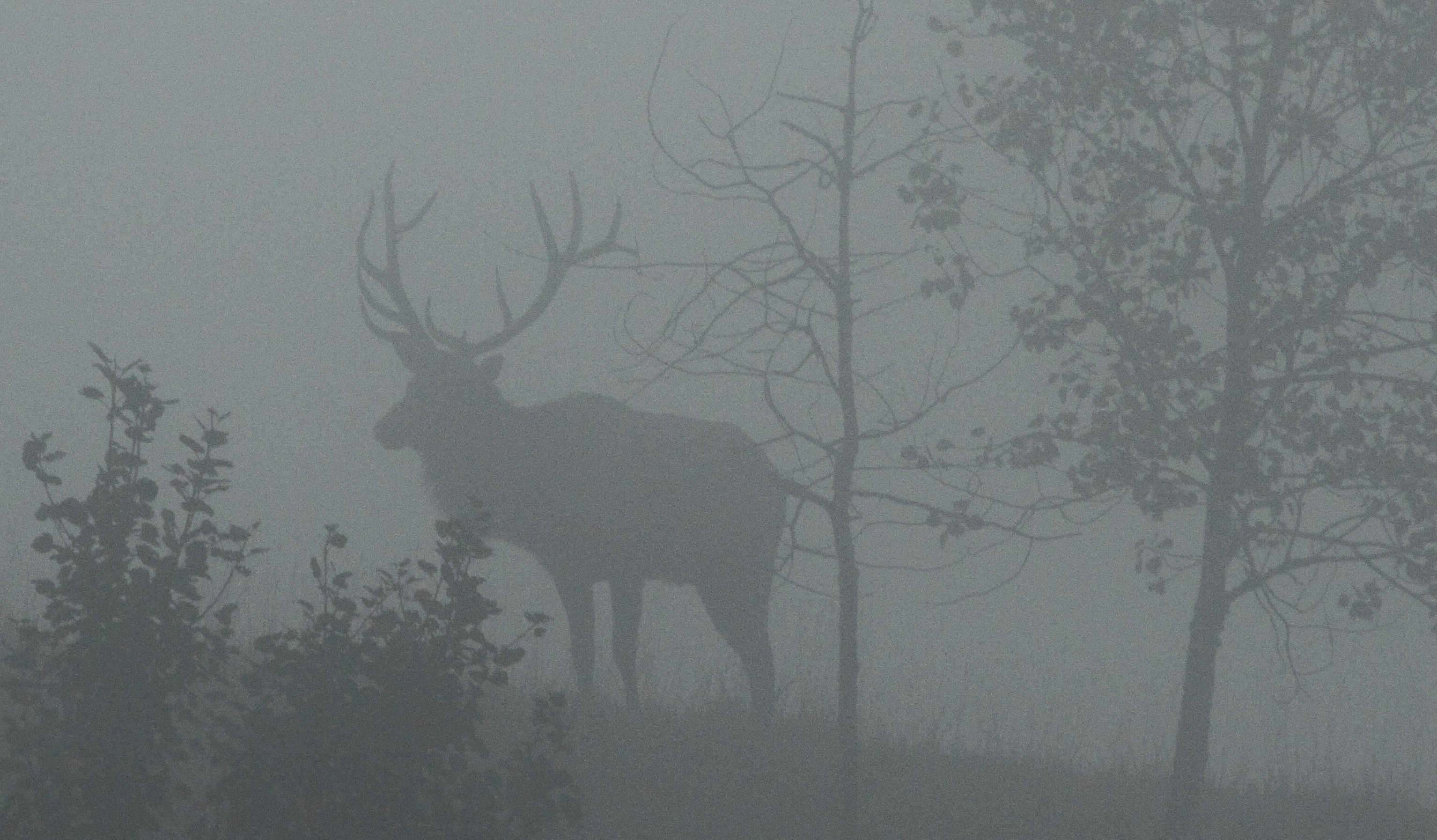 Make sure you visit Ken & Sue at Grants Pass Antiques. This location also includes a unique Wrought Iron Store. Go to www.theironelk.com to see the wide variety of Wrought Iron figures, which you can purchase on line. Sue and Ken can help you choose the perfect piece for your home from either the Wrought Iron Store or their antique store. The store is located in Grant , PA, just east of Benezette, on Rt. 555. You can also call 814-787-4622 if you have any questions.

Visit the New Wine Shop (Benezette Wines) on Second Street in Benezette, or go to www.benezettewines.com . The Wine Shop has a wide variety of delicious wines. Driftwood is a wonderful white wine that is my favorite. They also have a wide variety of Benezette historical articles and pictures from the past as well as new elk pictures.

If friends are bringing in horse trailers, call Candy at Big Elk Lick Camp grounds! They are the best!
The Castle along with the Benezette Wines are in the process of developing fun new activities to make your visit to Elk Country even more enjoyable. If you have any suggestions about activities which you may enjoy during your stay , please contact either the Castle or Winery with your ideas.


ELK and wildlife viewing. View PA's only free roaming Elk herd from the Castle along with many other species of wildlife including deer, bear, turkey, and song birds
Enjoy the most breathtaking view in The PA wilds from the privacy of one of our balconies. You will be awe struck by the views. We are located on one of the highest mountains in the area.